Hello my budding Frank Lloyd Wrongs,
What a week it has been for lovers of interior design.
After we were blessed to experience the cavernous Las Vegas casino stylings of Drake's personality-less Toronto manor in April, on Sunday, Gigi Hadid gave us all a glimpse into the chaotic Pinterest board of whimsy that is her personal home aesthetic. Where to begin. The antique wooden trough of billiard balls in the kitchen….the bucket of mismatched skis in the living room….the cabinets lined with rainbow-colored pasta….the bathroom wallpapered in unread New Yorkers. THE GIANT YELLOW PEN OF IT ALL!!! I could go on. For days. This apartment is also exactly why I wish celebrity stylists didn't exist. If we didn't have this entire group of professionals whose sole purpose is to keep famous people from looking truly wild in public just imagine the remarkable outfits someone with such a chaotic eye for pattern and accessorial non-sequiturs could come up with!
Honestly, every person on Twitter who was flipping a shit over Gigi's apartment has clearly never witnessed the interior of Bella Thorne's $2.55 million hot pink mansion that hit the market this week. Although I have to say, since she got rid of the giant dinosaur wearing a tutu, 100s of framed portraits of herself, graffiti-covered life-size horse sculpture, and Teen Choice Award surfboard, the space actually looks relatively normal, if still extremely technicolor with neon lights tucked into every corner. The marabou-lined recess lighting in the living room with a suspended lucite bubble chair, however, does provide a gorgeous dose of high-end strip club to the luxury estate. ALSO this week, we got to see inside Kendall Jenner's unsurprisingly bland abode. But we did learn that she owns a Tracey Emin neon (taste in art which I maintain is the Live, Laugh, Love sign of rich people) that lists the measurements of the artist's ex-boyfriend's penis, which is also quite possibly the most interesting thing about Kendall Jenner.
Per this week's newsletter subject line, I also just found out Soulja Boy and I share the same day of birth and I've never felt more honored. Leos really do be like that sometimes.
Let's dive in.
We might as well start things off with yet another look at Kendall's interiors, namely this golden tub, this exceedingly boxy Gucci ensemble she chose to wear next to it, and this chaotic shelving unit that genuinely stresses me out. The aimlessly strewn dead roses. Two crusty loofahs stacked in a jar. A monogrammed basket jammed into a slightly too small space. And towels. Everywhere the eye can see, a rolled-up towel. It's a lot to take. I do appreciate her sisters' prominently featured fragrances, however. The hustle continues.
Justin Theroux also continued this week…continued to be the bain of my existence. He's back in black, ladies and gentlemen. The guns are out and the condom beanie is on and just as I thought we were making some progress last week he slip-slided back to his fuck boi roots. I do, however, look forward to discovering what the winter iteration of this ensemble is.
Brody Jenner persisted as well to play Silver Surfer aboard his weird little motorized platform. I still don't understand why this craze is sweeping Hollywood, but I'm excited to see which star will be next to ride this glorified Soul Surfer arcade game.
Not since Rihanna's pitch-perfect 2017 photo have I seen someone look this moody aboard a jet ski. Clearly, DJ Khaled was not feeling "da best" that day, perhaps buying another one might put a pep in his step.
Someone who was feeling their best this week was Timothée Chalamet who the past few months has exuded the bravado of an NYU performing arts junior who just taught his girlfriend how to play a C chord that she never asked to learn.
And Brad Pitt continues to be the hottest man on record even with only an inch of forehead visible and while wearing Michael Jordan-caliber jeans.
(BTW I take back everything nice I said about Hugh Jackman two weeks ago. I can't trust a man in laceless rubber sneakers.)
This goes out exclusively to my Love Island realheads: Someone else who was feeling hot this week was 2019 finalist Molly Mae who paid $90 for a solid leather face mask it's impossible to actually breathe through. This woman never ceases to amaze and delight.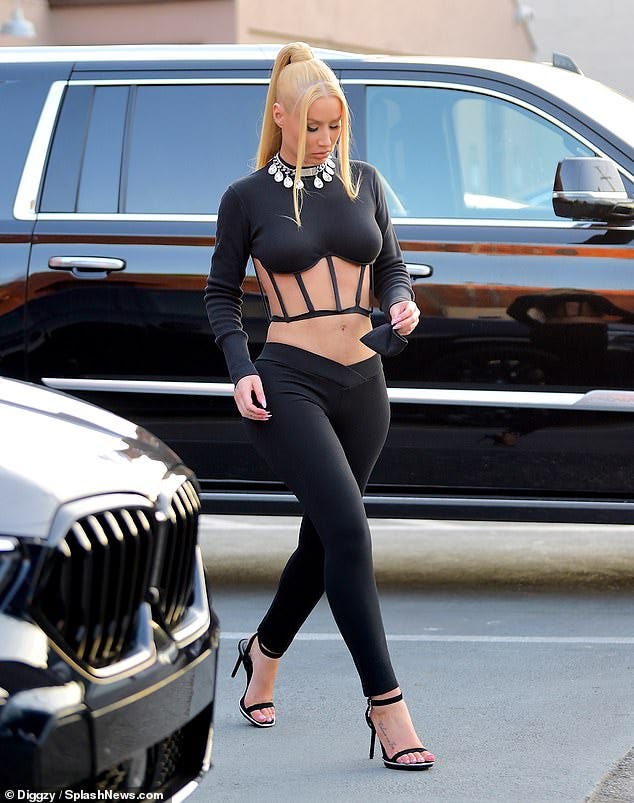 Something else amazing is the amount of skintight archival Jean Paul Gaultier Iggy Azalea has been squeezing into on her daily maskless pap walks to and from the recording studio. If you're thinking to yourself: didn't this woman just have a secret baby one month ago? Why yes, yes she did. And she gave this remarkable piece of advice to a fan who asked how she snapped back post-pregnancy: "All you have to do is watch what you eat while you're pregnant & already have a 6 pack prior. It's free & just takes mental strength to stick it out 9 months." Noted!
Also remarkable is the fact that Ben Affleck managed to find a t-shirt that speaks to today's current social justice movements and ongoing protests, yet somehow still came from a Boston gift shop. But seriously, is he ordering these, or is the city's tourism department just shipping every new design they come up with direct to their #1 customer?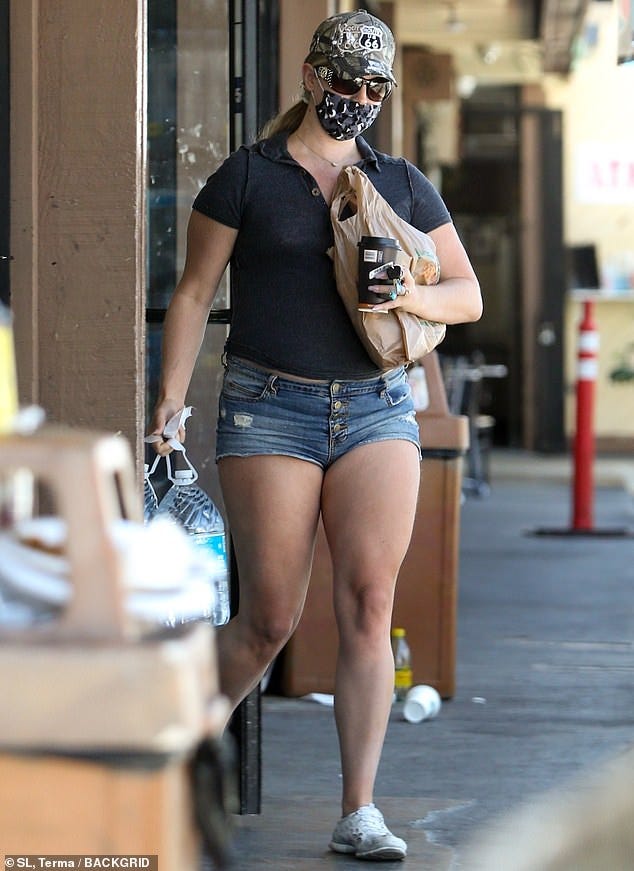 Another question: do we think this is Lana Del Rey's true aesthetic? A persona she's fully inhabiting ahead of her new album release? Or the inevitable outcome of dating a Live PD cop?
Chris Pine deployed an anti-paparazzo technique I'm not sure I've ever seen before—pretending to take pictures of the people taking pictures of you. Not necessarily particularly effective, except in creating a lingering sense of the uncanny, but at least he's getting an opportunity to practice his craft.
I'm curious as to what kicked off this sudden equestrian craze in Calabasas aside from having too much money...Pussycat Doll Nicole Scherzinger simply went for a romantic ride with her beau, but meanwhile, we have Kim Kardashian and her "14 gorgeous Freesians" and now news that Kylie Jenner has purchased her toddler a $200,000 pony named Frozen. Where do we go from here? An elephant to ride around the neighborhood? Oh shit. That's what's next, isn't it.
Celebs should take a cue from Adrien Grenier and learn to enjoy the simple things, like a truly giant ear of corn.
Or a jankily photoshopped image of Tom Hanks selling hot dogs to these not-at-all creepy cardboard cutouts of baseball fans.
Or the real Tom Hanks and his wife Rita Wilson getting the hell out of this shithole country and officially becoming full-time Greek citizens.
Now that's a simple pleasure I would very much like to be a part of.
But until I can trip the light fantastic over to the Aegean, catch me in these streets pulling a full Emmy Rossum and throw in some latex gloves while you're at it.
Hailey Bieber gave her best shot at starting a trend this week, wearing a pair of sweatpants inside out. And much like "fetch," it's never going to happen.
Ane Kylie Jenner and her friend gave The Shining twins a run for their money in these putty-colored sausage suits.
That's a wrap.
If this newsletter checks all your boxes, forward this email to the most elegant tastemakers in your life.
THIS THREAD. I'm ready and waiting to answer your most burning pop culture questions. All you've got to do is ask!
After witnessing the terrifying kidnappings that are now taking place in both Portland and NYC by unmarked federal agents, I urge you to give to PDX and Brooklyn bail funds, as well as G.L.I.T.S. After all of that, if you can spare a dime to support this Daily Mail fan cam I call a newsletter, here's my Venmo and my eternal gratitude.
L8R Gator!